Tesla is trying to help the grid in its new home state of Texas as rising temperatures cause record electricity demand in the state.
The automaker is pushing a new in-car alert to encourage off-peak charging.
Texas has a notoriously fragile grid that is having issues supporting increasing peak electricity demand.
The issues have mostly come in the winter amid cold fronts, but the state's electric grid is now not handling these early summer temperatures very well.
The Electric Reliability Council of Texas (ERCOT) announced that six power generation facilities tripped offline yesterday.
In a statement propagated yesterday, ERCOT commented asked Texans to limit their electricity usage between 3 p.m. and 8 p.m:
With unseasonably hot weather driving record demand across Texas, ERCOT continues to work closely with the power industry to make sure Texans have the power they need. This afternoon, six power generation facilities tripped offline resulting in the loss of approximately 2,900 MW of electricity. At this time, all generation resources available are operating. We're asking Texans to conserve power when they can by setting their thermostats to 78-degrees or above and avoiding the usage of large appliances (such as dishwashers, washers and dryers) during peak hours between 3 p.m. and 8 p.m. through the weekend.
Interestingly, Tesla picked up the statement and shared the advice with its fleet of electric vehicle owners in Texas.
In a new in-car notification, the automaker recommended to owners not to charge during peak hours (via Karlan Mitchell on Reddit):
A heat wave is expected to impact the grid in Texas over the next few days. The grid operator recommends to avoid charging during peak hours between 3pm and 8pm, if possible, to help statewide efforts to manage demand.
While Tesla is most known in Texas for its Gigafactory in Austin and moving its headquarters there last year, the company also has important plans to help the electric grid in the state.
The company has deployed a big energy storage project made of 81 Megapacks, and it plans to deploy a lot more residential storage and solar.
Tesla is installing solar roofs and Powerwalls in new homes in a giant new residential project in Austin, Texas, and its energy division, Tesla Energy, is expected to do more on that front since officially entering Texas' mostly deregulated energy market.
Source : https://electrek.co/2022/05/14/tesla-help-texas-electric-grid-amid-heatwave-in-car-alert/
Mercedes is the first publicly announced automotive customer of battery start-up Sila Nanotechnologies, founded by an ex-Tesla engineer.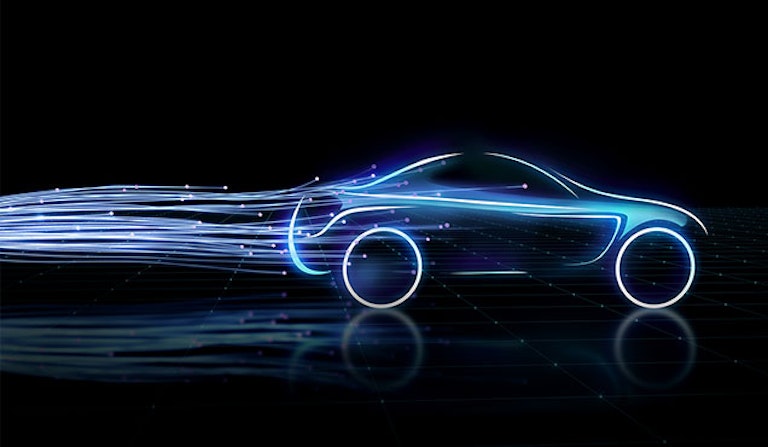 SPONSORED CONTENT FROM IHS MARKIT, NOW A PART OF S&P GLOBAL
Fuel For Thought – Pace of Change: Energy and Mobility, Climate and Innovation
Now in its 40th year, S&P Global's CERAWeek is widely considered to be the most prestigious annual gathering of CEOs and ministers from global energy and utilities, as well as automotive, technology, manufacturing, policy, and financial communities.
READ MORE
Source : https://www.autonews.com/automakers-suppliers/mercedes-g-class-ev-will-use-silicon-battery-tech-boost-range
Electric vehicle owners are keeping DMV employees busy.
Registrations for new EVs soared 60% in the first three months of 2022 even though new car registrations were actually down 18% on the whole, Automotive News and Car and Driver reported, citing Experian data. EVs now account for 4.6% of all passenger vehicles being sold in the U.S.
Tesla vehicles had the most new EV registrations with 113,882, representing 59% of electric cars registered during that period.
Kia came in second with 8,450 based on strong sales of its Niro subcompact. Ford was third with 7,407 registrations for its Mustang Mach-E, the electric version of its commercial Transit van and the newly released F150 Lightning pickup. Hyundai wasn't far behind, posting 6,964 registrations for its Ionic 5 and Kona compact crossovers, along with the hatchback version of the Ionic 5.
Because Tesla remains upmarket with starting prices over $40,000, the two Korean brands are quickly laying claim to the budget EV market. Kia's Niro sells for half that, and the Kona Electric starts at $34,000.
THE DASH FOR POWER:  As electric vehicle sales surge, public charging stations in the U.S. lag
CADILLAC LYRIQ:  New EV range will top 300 miles as GM reveals new pricing
it remains to be seen whether the U.S. charging station network is ready to meet the growing demand.
With sales of EVs expected to double every couple of years, 40 million EVs could be on the road by the end of 2030, says Loren McDonald of EVAdoption, which analyzes EV and charging trends. If enough public chargers aren't available, that could sour EV buyers.
Contributing: Chris Woodyard
Source : https://www.usatoday.com/story/money/cars/2022/05/16/electric-vehicle-registration-soars/9798645002/
Tesla currently has the top three electric cars in the United States so far in 2022, and the competition isn't even close.
The United States is trailing far behind Europe and China when it comes to electrifying its passenger car market. There are many factors at play, including weaker incentives and a preference for pickup trucks, which is a segment that is just now being electrified.
But, we are starting to see a significant increase in EV adoption over the last year, and this last quarter was particularly important for EV adoption in the United States.
As we previously reported, the United States saw a 29% increase in EV deliveries compared to last year, according to data coming from CARB.
Now Experian is out with more data giving us a better idea of the most popular electric vehicles in the United States so far this year:
Tesla Model Y: 52,051
Tesla Model 3: 47,682
Tesla Model S: 9,250
Ford Mustang Mach-E: 6,957
Hyundai Ioniq 5: 6,265
Kia EV6: 4,901
Tesla Model X: 4,899
Nissan Leaf: 4,401
Kia Niro Electric: 3,549
Volkswagen ID.4: 2,926
As you can see, Tesla has the top 3 most popular electric vehicle in the United States and the first two are in a league of their own in terms of volume.
Model S comes in third with over 9,000 units delivered in Q1 2022 – 33% more than the Mustang Mach-E that comes in fourth despite the former's average sale price likely being twice as high as the latter's.
However, the important thing to keep in mind is that those numbers are not representative of the demand for these vehicles but rather the production capacity or US allocation for each.
Most of the vehicles on this list have four to 12 months wait times for deliveries on new orders, but they are production-limited and, in the cases of vehicles like the IOniq 5 and EV6, they are limited by the allocations that Hyundai gives to US dealers.
Tesla has been early in investing in high volume production of its electric vehicles – giving it a massive lead with more than 70% of all electric vehicles in the United States being produced by the now-Texas-based automaker.
Speaking of Texas, Tesla is still heavily investing in production in the United States with Gigafactory Texas in Austin, which should help ramp up Model Y deliveries in the United States and extend the electric SUV's lead.
Until other EVs come to market in high volumes next year, like the Ford F-150 Lightning, Tesla is expected to remain alone at the top.
FTC: We use income earning auto affiliate links. More.
You're reading Electrek— experts who break news about 
Tesla
, electric vehicles, and green energy, day after day. Be sure to check out our homepage for all the latest news, and follow Electrek on Twitter, Facebook, and LinkedIn to stay in the loop. Don't know where to start? Check out our YouTube channel for the latest reviews.
Source : https://electrek.co/2022/05/16/tesla-top-3-electric-cars-us/
According to a Mercedes-Benz Chief Design Officer Gorden Wagener's Instagram post, the company is set to release a high-performance electric concept car under the Mercedes-AMG brand next week, which is reportedly set to debut in 2025. The teaser post was echoed by Mercedes-Benz CEO Ola Källenius, who spoke at the Financial Times' Future of the Car Summit, revealing AMG's electric intent, per Autocar.
"Next week, we will show what we think the electric performance world will look like when it's made by AMG," said Källenius. "That's hot off the press for you today, so stay tuned for some announcements that we will make next week. We will give you a glimpse of AMG performance as all-electric."
Up until this point, AMG has yet to produce a proper, high-performance electric car, only the super-limited, slightly experimental SLS AMG Electric Drive from a decade ago. While the Mercedes-Benz EQ has an AMG variant it's not a purpose-built high-performance machine. Whatever AMG has planned, it seems like it will be some sort of purpose-built performance car with classic mid-engine proportions.
Mercedes-Benz wants to launch three electric platforms by 2025. However, with current supply-chain bottlenecks, EV automakers like Volkswagen are struggling to keep up with demand for all EVs.

The COVID-19 pandemic, the current Ukraine/Russia military conflict, and the semiconductor shortage have wreaked havoc on manufacturing across the globe. Thus, EV production has drastically slowed down for all brands. Automotive News Europe reports that Källenius is aware of the supply chain issues most EV automakers are facing. "That's largely true for us as well."
Despite that, it seems Mercedes-Benz feels as though these tough times won't last long. Mercedes is planning on a $42.2-billion investment into EV tech between now and 2030. According to Källenius, part of that investment, and one of the three electric platforms Mercedes-Benz wants to launch, is a dedicated performance car for AMG. "We are now in full development of a fully dedicated electric architecture for AMG, from the ground up."
Mercedes-AMG is likely going to tease that very architecture next week, which will give the brand a unique position among its competitors, like BMW and Audi, who haven't revealed any true electric performance cars yet.
Source : https://www.thedrive.com/news/theres-a-mercedes-amg-performance-ev-coming-next-week
BMW CEO Oliver Zipse told the audience during the company's Q1 earnings call on May 5 that its Neue Klasse [that's how you say "new class" in German. Catchy name, huh?] dedicated EV chassis will debut in 2025 and will form the basis of electric vehicles in the midsize premium segment.
Zipse said the platform would play "a crucial part" in the ramp-up of EV sales for the company and that "it represents a quantum leap in technology." Neue Klasse will feature BMW's next generation electric drivetrain "with more output, new cell chemistry and new cell formats," he said. You may be excused if you think that sounds like sales puffery for a new breakfast cereal or laundry product. Lots of breathy verbiage, but very little substance.
One item of real substance came when Zipse said the Neue Klasse platform would support only battery-electric vehicles — no infernal combustion engines allowed. That's quite a turnaround for Zipse, who previously said the new platform would support traditional drivetrains and plug-in hybrids, as well as all-electric power.
According to Inside EVs, Zipse told an audience at the New York auto show last month, "When you look at the technology coming out, the EV push, we must be careful because at the same time, you increase dependency on very few countries. If someone cannot buy an EV for some reason but needs a car, would you rather propose he continues to drive his old car forever? If you are not selling combustion engines anymore, someone else will."
The platform will enter production in 2025 at BMW Group's new factory in Debrecen, Hungary [assuming Hungary doesn't slip further into Putin's orbit by then], and will only offer a battery-electric drivetrain. Zipse told his audience, "When it hits the market, it will be concentrated on the 3 Series segment and at that point in time the market will have developed into a size where it is reasonable to have only one drivetrain in that architecture."
Curiously, Mercedes said this month that its new midsize platforms will be primarily for electric cars, but will still have the ability to support gasoline and plug-in hybrid powertrains. The German auto industry can't seem to make up its mind about what the future has in store.
Zipse declined to say whether the first car based on the new platform will be a sedan, SUV, or something else. The 3 Series sedan has been the company's bread and butter model for decades and practically defines the premium midsize segment of the market.
Zipse said this week the new platform would be "mainly focused on the middle car (midsize) segment," and "it does not cover from the lower segments all the way to the luxury segments." However, a BMW spokesperson told Automotive News Europe the Neue Klasse platform will be gradually expanded for all-electric cars in other segments beyond midsize cars.
"The Neue Klasse starts with models from the middle car segment, but of course there is more to come. The Neue Klasse is our model range for the future — from the high-volume segment to exclusive high-performance models." It sounds like there is some lack of clarity within the company as to what exactly its future sales strategy will be.
BMW Ramping Up e-Mobility Solutions
A report by Electrive says BMW has added a second production line at its factory in Dingolfing for its "fifth generation" current excited synchronous motors used in the iX3 and destined soon for the i4 and iX. In addition, production of a new generation of PHEV batteries has also started at that factory.
While there are concerns throughout the industry about electric cars needing fewer workers to manufacture them, the company says the number of workers at the Dingolfing plant is now 2,300, compared to 1,500 at the start of 2020. The factory now has a total of 14 production lines for battery modules, high voltage batteries, and electric drive systems.
"We are seeing high customer demand for BMW electric models worldwide," says Markus Fallböhmer, head of engine and e-drive production at the BMW Group. "That's why we are continuing to accelerate the ramp-up of e-mobility and are further expanding our capacities in the global production network for electric drive components. Dingolfing plays a central role in this with its e-drive production competence center."
BMW plans to sell a total of 2 million battery-electric cars by 2025, Zipse said on the earnings call, and expects half its sales will be BEVs by 2030. He added that the company is doing everything it can to meet that goal earlier. [It might start with styling that doesn't give young children nightmares.] They better. By 2030, we here at CleanTechinca expect the sale of gasoline and diesel cars to have collapsed, taking huge swaths of the auto industry with it.
We are either prescient or a bunch of ill informed idiots. In 8 years, we will know which is correct.
Source : https://cleantechnica.com/2022/05/10/bmw-neue-klasse-electric-car-platform-coming-in-2025/
DUBLIN, May 09, 2022–(BUSINESS WIRE)–The "Autonomous Vehicle Market by Level of Automation, Application, Drive Type, and Vehicle Type: Global Opportunity Analysis and Industry Forecast, 2021-2030" report has been added to ResearchAndMarkets.com's offering.
The global autonomous vehicle market was valued at $76.13 billion in 2020 and is projected to reach $2,161.79 billion by 2030, registering a CAGR of 40.1% from 2021 to 2030.
North America dominates the market in terms of revenue, followed by Europe, Asia-Pacific, and LAMEA. However, Asia-Pacific is expected to grow at a significant rate during the forecast period, due to an increase in demand for advanced vehicles across the region.
In addition, the autonomous vehicle market has witnessed significant growth in recent years, owing to rapid technological advancements, significant infrastructure investment, an increase in collaboration between vehicle manufacturers and tech firms, and the emergence of new business models & ecosystems. For instance, in October 2019, Volkswagen AG announced the expansion of the automotive business by the foundation of Volkswagen Autonomy GmbH in Munich & Wolfsburg as a center of excellence for autonomous driving from Level 4, VWAT solutions for automated vehicles.
Furthermore, Dubai's Roads and Transport Authority (RTA) signed a partnership agreement with the Cruise Company, a subsidiary of General Motors, to operate Cruise autonomous vehicles in the Emirate. The company would offer taxi and e-Hail services in the Emirate by the end of 2022. In addition, the adoption of vehicle sharing services such as cars or taxis is anticipated to use automated vehicles frequently due to affordability & convenience. For instance, Audi opened up its "Audi on-demand" model, where passengers can choose the premium service and avail themselves of the additional benefits the platform provides. Hence, the modernized regulatory environment & shift of people thinking toward social, technological, and economic attitudes create lucrative opportunities for the autonomous vehicles market during the forecast period.
Iveco Bus will deliver five 12-metre E-Way electric buses that will contribute to making the fleet of Seville's Urban Transport (TUSSAM) more sustainable. The E-WAY chosen by TUSSAM will feature a synchronous electric traction motor with a nominal power of 160 kW and NMC Lithium-Ion ZEN batteries with up to 460 kWh capacity, integrated both […]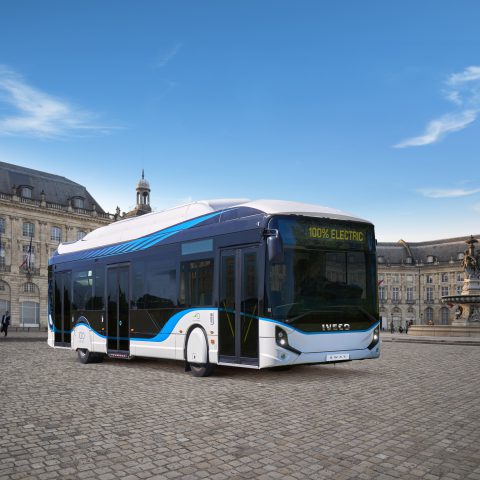 Iveco Bus will deliver five 12-metre E-Way electric buses that will contribute to making the fleet of Seville's Urban Transport (TUSSAM) more sustainable.
The E-WAY chosen by TUSSAM will feature a synchronous electric traction motor with a nominal power of 160 kW and NMC Lithium-Ion ZEN batteries with up to 460 kWh capacity, integrated both in the roof and in the rear of the vehicle. The recharging process is very simple and completely safe through the CCS2 Combo socket, admitting about 100 kW of power for a complete charge in less than four hours.
Iveco Bus E-Way for Seville
The Iveco Bus E-Way is already working successfully on public transport networks in France, Norway, the Netherlands, Luxembourg, Austria, and Germany, where they operate daily and have already completed several millions of kilometres.
Delivering a good ratio of range and passenger capacity, the E-Way has the power to ensure a full day of operation, manufacturer states. The model has achieved 2 certified record runs that demonstrate its outstanding reliability and excellent performance. The second Record Run was conducted in real operating conditions on the initiative of a customer, the German company Verkerhrsbetriebe Bachstein, using a 12 m overnight charging E-Way with a 350 kWh battery pack. The result, certified by TÜV Nord, was 543 kilometres on a single charge without any problems, leaving a 3% residual load at the end of the test.
For Fabrizio Toscano, Iveco Bus Sales Manager for Spain and Portugal, "Iveco Bus's electrical technology provides a quality, comfortable, clean, and sustainable service; without detriment to the fundamental advantages of this means of transport, such as versatility of use and optimized operating costs.
Source : https://www.sustainable-bus.com/electric-bus/iveco-bus-e-way-tussam-seville/
Deutsche Bahn, the German rail operator, has announced it is modernizing its bus fleet at a cost of around €400 million. The new buses will go into service between now and 2026. Ebusco (catchy name, huh?) in the Netherlands will supply 260 of its battery-electric buses to Deutsche Bahn between now and 2024. Deutsche Bahn already has experience with Ebusco, which is known for its light, modern, and affordable electric buses. Many of them are already in operation in different German cities, including Berlin.
In a press release, Deutsche Bahn says, "With around 420 million passengers in 2021, Deutsche Bahn is the largest provider in German bus transport. DB Regio operates more than 10,000 buses in almost 300 districts and urban districts. DB Regio Bus thus ensures local public transport, connection to the climate-friendly rail system and participation in mobility in large parts of Germany."
That's The Good News On Electric Buses
Deutsche Bahn also says it will purchase 900 diesel-powered buses from Volkswagen subsidiary MAN Truck & Bus. The German busmaker will only supply buses with combustion engines, even though it also manufactures battery-electric buses. Some of the buses from MAN may be hybrids but no details have been released on that subject, according to Electrive.
There is still the possibility that MAN will also deliver some electric buses to Deutshe Bahn. There are contingency plans in place in case Ebusco cannot fulfill its contract due to to supply chain issues. In that case, some electric buses will be sourced from MAN while the diesel versions will come from Scania. In any event, the ratio of electric to diesel buses will remain about the same.
Electrive points out the similarity between this contract and the deal USPS made with Oshkosh Defense for postal delivery vehicles that will be mostly powered by gasoline engines. The warnings from the scientific community are real. The red lights are flashing. We either change our ways and get off fossil fuels or suffer the consequences. And yet, the message isn't getting through as organizations like Deutsche Bahn and USPS continue to pursue a go slow, business as usual approach.
"The core issue is still the same," Electrive says. "A government agency buys public service vehicles running on fossil fuels despite the current climate and geopolitical crises." Those vehicles will still be in service, belching out climate- and people-killing pollutants and propping up oil-soaked lunatics in Moscow, Riyadh, Baku, Canberra, and Caracas for decades to come. Governments will pay lip service to environmental concerns while continuing in lock step with past practices. This is not going to end well.
Source : https://cleantechnica.com/2022/05/09/german-railway-to-add-260-electric-buses-thats-the-good-news/